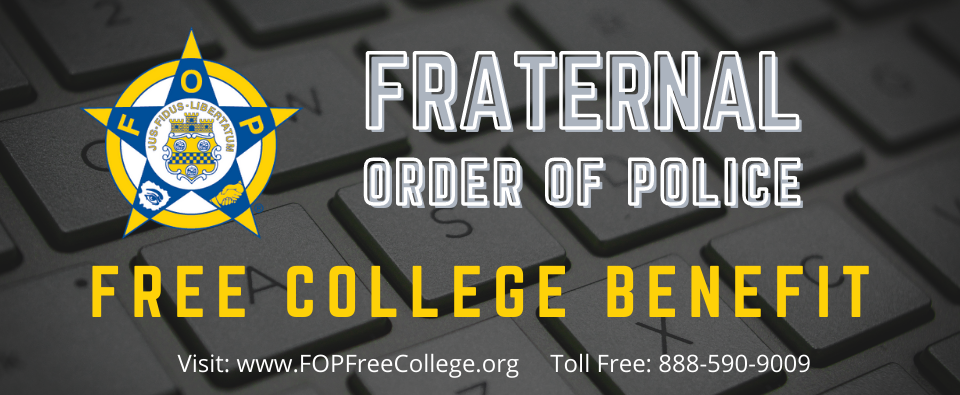 Imagine What You Can Achieve with a College Degree — for Free!
With the FOP Free College Benefit, you and your family members can earn an associate degree, certificate or bachelor's degree online with no out-of-pocket costs!
Our education partners are public, regionally-accredited colleges in Ohio, so credits you earn are transferable. Full- and part-time options are designed for working adults, and online programs are accessible anytime, anywhere. FOP members, retired members, and their spouses, domestic partners, children, grandchildren, dependents, siblings, nieces and nephews are all eligible!
The Free College Benefit covers any amount for tuition, fees or books that is not covered by federal or employer education grants. This can save you thousands of dollars, and the process is simple.
Find out more and get started today at FOPFreeCollege.org!